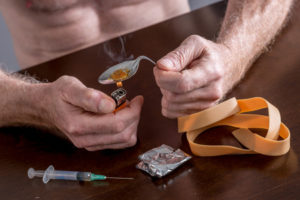 Bringing drugs into jail in Tulsa, Oklahoma is a felony offense. The same law also applies to carrying alcoholic beverages into a jail or other correctional facility.
Elements of Bringing Drugs into Jail
No person may be convicted of bringing drugs into jail unless the state has proved beyond a reasonable doubt each element of the crime. These elements are:
A person without authority;
bringing or having possession of;
a drug (specified by the Uniform Controlled Dangerous Substances Act) or a beverage containing more than one-half of one percent alcohol by volume;
into a jail. (Okla. Stat. tit. 57 § 21, OUJI-CR 6-55)
Penalty
Bringing drugs into jail, or carrying alcohol into a jail, is a felony crime in Oklahoma. If you are convicted, you could spend one to five years in prison and pay a fine between $100 and $1,000. (Okla. Stat. tit. 57 § 21)
Free Consultation: Tulsa Criminal Defense Attorney
If you or someone you know is accused of bringing drugs into jail in Oklahoma, please contact a Tulsa criminal defense attorney to discuss your available legal options.
Consult with an experienced attorney at the Tulsa Criminal Defense Law Firm today, by calling 918-756-9600 or toll-free at 1-888-447-7262.
If you prefer, you can use the box in the upper right-hand corner of this page to send a question or brief message.