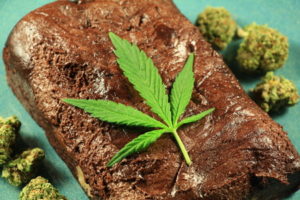 Possession of marijuana within 1000 feet of school, recreation center, public park, or in the presence of any child under 12 years of age is felony in Tulsa, Oklahoma.
If you or a loved one is faced with this charge, an immediate consultation with an experienced Tulsa criminal attorney is recommended to protect your rights and help build the best defense possible.
What is Possession of Marijuana Within 1000 Feet of School?
The Uniform Controlled Dangerous Substances Act controls the minimum mandatory sentences for the possession or purchase of marijuana in Oklahoma.
Marijuana is classified as a schedule I substance under this act.
Penalties
Possession of marijuana within 1000 feet of school is punishable by double the minimum mandatory sentence for possession, which is one year for a first offense and between two and ten years in prison for a second or subsequent offenses. (Okla. Stat. tit. 63 § 2-401, 2-40)
In addition, the person shall serve a minimum of fifty percent (50%) of the sentence received prior to becoming eligible for state correctional institution earned credits toward the completion of said sentence. (Okla. Stat. tit. 63 § 2-402)
Free Consultation: Tulsa Criminal Defense Attorney
If you or someone you know is accused of possession of marijuana within 1000 feet of school in Oklahoma, please contact a Tulsa criminal defense attorney to discuss your available legal options.
Consult with an experienced attorney at the Tulsa Criminal Defense Law Firm today, by calling 918-756-9600 or toll-free at 1-888-447-7262.
If you prefer, you can use the box in the upper right-hand corner of this page to send a question or brief message.