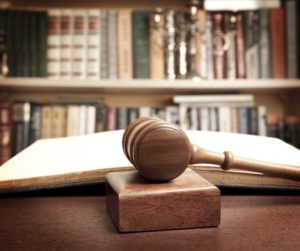 Oklahoma state laws passed in 2016 make it easier than ever to expunge your non-violent criminal record and move on with your life after you have paid your debt to society.
There are many benefits to getting a Tulsa County expungement, including clear background checks.
Benefits of a Tulsa County Expungement
It can be difficult to get a job after a criminal sentence. Many applications ask if you have been convicted of a crime. While you must never lie on an application, telling the truth will often make your would-be employer automatically discard your application.
When court records are expunged, it allows a job applicant to tell a prospective employer that they have not been convicted of a crime. This allows increased job opportunities, increased earning potential, and allows a person to access to professional licenses, bonds, and security clearances that they might not be allowed otherwise. Increasing your ability to work correlates to more peace of mind and more success in both your personal and professional life.
Housing is another area where the benefits of a Tulsa County expungement are clear. Landlords routinely conduct criminal background checks as a prerequisite to renting property. When court records are sealed, it increases your ability to obtain quality housing.
The restoration of firearms rights may not be important to everyone, but those rights can be very important to collectors, hunters, and security professionals whose employment requires the issuance and use of a firearm. Expungement allows those rights to be restored. This can be critical for people who work in the security field.
Finally, expungement allows you peace of mind. It preserves your privacy and really allows you to put the past behind you.
Fast-Track Expungement Gets You Back to Your Old Life Sooner
As part of the new amendments to the expungement laws, the Oklahoma legislature has shortened the waiting period of time to become eligible to five years (previously, the waiting period was 10 years). Under the new statute you may become eligible in only five years after the completion of a deferred judgment or delayed sentence on a non-violent felony charge, or five years after completing a sentence in a misdemeanor conviction that resulted in jail time or a fine in excess of $500.
You may qualify for the immediate expungement of a misdemeanor that involved no jail time and where your fine was less than $501, or one year after completing a deferred judgment or suspended sentence on a misdemeanor charge. In these cases, expungement is allowed if you have not been convicted of a felony and there are no current felony or misdemeanor charges pending against you. (Okla. Stat. tit.22 § 18)
Expungement is also allowed if a person receives a full pardon for their conviction when 10 years have passed after a non-violent felony conviction — if you have not been convicted of any separate misdemeanor in the past 15 years.
A Tulsa County expungement is also allowed after 10 years if you have had no more than two non-violent felony convictions, and more than 20 years have passed since your most recent felony or misdemeanor conviction.
There are other situations in which an expungement may be granted. The rules regarding expungement are very technical. You might be eligible for an expungement under these new laws, even if you have been turned down for expungement in the past.
Free Consultation: Tulsa Expungement Attorney
The skillful, aggressive, and compassionate lawyers at the Tulsa Criminal Defense Law Firm can provide a free, no-hassle, and confidential consultation about expungement questions in your specific case.
Simply call 918-256-3400 today for a free consultation with a Tulsa expungement attorney.
If you prefer, you can use the box in the upper right-hand corner of this page to send a question or brief message.