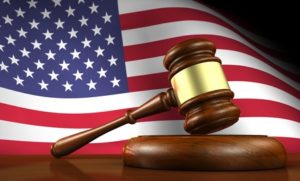 Pardons and expungements are different in Tulsa, Oklahoma. A common question involves how to get a pardon from the governor of Oklahoma.
Pardon vs. Expungement in Tulsa
A pardon is issued by the governor of Oklahoma and acts as an official statement of forgiveness for the crime pardoned. It welcomes the convicted felon back into society as a full citizen. It is not a commutation of a sentence or parole.
If you have been pardoned, your court records still show the conviction — but they also show the pardon.
On the other hand, an expungement in Tulsa seals the records from view. It acts as an erasure of the matter being expunged from public records.
How to Get a Pardon from the Governor of Oklahoma
There is a complex and lengthy application process involved in obtaining a pardon. But first, you must be eligible to receive a pardon.
To be eligible, all of the following must be true in your case:
the conviction for which you are seeking a pardon must be a violation of Oklahoma law;
you must have completed the entirety of your sentence for the offense for which you are seeking to be pardoned, including completion of all court supervision or probation;
you must have fully paid all court-ordered fines, costs, and/or restitution;
there must not be any pending charges against you;
you cannot currently be in jail or prison; and
you must not have been considered for pardon within the past year.
The Application Process
The process of how to get a pardon from the governor of Oklahoma is extremely technical, and can take as long as a year to complete. If you are missing something in your application, it is likely that your application will be denied.
If you are eligible, then you or your attorney must prepare and file a 16-page pardon application along with certified copies of all required court documents and other requested documentation.
The documents required include the following:
a certified copy of the judgment and sentence for each conviction that you are seeking to have pardoned, each bearing an original county seal or stamp;
a certified statement from the court clerk that all fines, fees, costs, and restitution ordered have been paid, including probation fees;
a current credit report;
proof of current income or employment — a pay stub, benefit statement, tax return, or the like;
proof of residence — a mortgage statement, lease agreement, or the like; and
character affidavits (not required, but recommended).
Once the application is submitted to the Pardon Board, all the information on it must be verified. Once the Pardon Board receives the application, Oklahoma State Bureau of Investigation (OSBI) reports are ordered.
Once the OSBI reports are received, the case is assigned to the Oklahoma Department of Corrections District Office of Probation and Parole for further investigation. This investigation can take up to 70 days to complete.
After the investigation is completed, the matter is placed on the docket for a hearing. Either you or your attorney may speak at the hearing. You are limited to two minutes to speak, so be succinct and persuasive. This is a perfect opportunity for an experienced Tulsa criminal pardon attorney to handle the matter. Your attorney will know what matters should be addressed.
Then the matter is submitted to the governor for consideration. The governor has 90 days to make a decision. You will be notified by letter of the decision.
If the pardon is granted, a pardon certificate is filed with the Oklahoma Secretary of State General's office.
If the pardon is denied, you may re-apply in a year. The timeline begins on the date the governor denies your pardon.
Free Consultation: Tulsa Criminal Pardon Attorney
The skillful, aggressive, and compassionate lawyers at the Tulsa Criminal Defense Law Firm can provide a free, no-hassle, and confidential consultation about pardon and expungement questions in your specific case.
Simply call 918-256-3400 today for a free consultation with a Tulsa criminal pardon attorney.
If you prefer, you can use the box in the upper right-hand corner of this page to send a question or brief message.