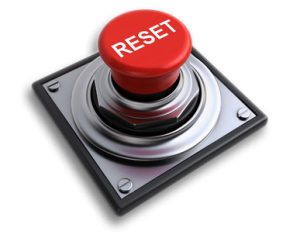 Not every conviction is eligible for expungement in Tulsa, Oklahoma. Expungement is a sealing of records that makes those records unavailable for public viewing. It is as if those records have been erased. This can make it much easier for a person to move on with their life after a scrape with the law.
Under new laws in Oklahoma, if you are asked about an expunged conviction, you can truthfully answer that the event never took place. If you are interested in pursuing an expungement for a conviction, it is helpful to know what kinds of convictions are eligible and which are not.
Non-Violent Felonies May Be Expunged
Non-violent crimes are eligible for expungement in Tulsa. New legislation has shortened the waiting time for eligibility from 10 years to five years after the completion of a deferred judgment or delayed sentence on a non-violent felony charge. (Okla. Stat. tit 22 § 18)
So what is the difference between a violent crime and a non-violent crime? One way to think about this difference is by separating crimes against people from crimes against property. Crimes against people are often violent in nature. Crimes against property are not.
Violent crimes in Oklahoma include:
assault and/or battery with a dangerous or deadly weapon; aggravated assault and battery upon any officer of the law; aggravated assault and battery upon any person defending another person from assault and battery; assault with intent to commit a felony or while masked or disguised;
shooting, poisoning, or assaulting with intent to kill; maiming;
murder or manslaughter in the first degree or second degree;
kidnapping; kidnapping for extortion; extortion; obtaining a signature by extortion;
burglary in the first degree or with explosives; wiring any equipment, vehicle, or structure with explosives; arson in the first degree; burning or injuring a public building;
robbery; conjoint or armed robbery; robbery with a dangerous weapon or (imitation) firearm; robbery in the first or second degree;
child abuse; lewd or indecent act/proposition with a child; child pornography or aggravated child pornography; child prostitution; human trafficking;
rape in the first or second degree or by instrumentation; forcible sodomy;
use of a firearm or offensive weapon to commit or attempt to commit a felony; pointing a firearm;
rioting; inciting to riot;
criminal syndicalism;
seizure of a bus; discharging firearm or hurling missile at bus; using a vehicle to facilitate the discharge of a weapon;
mistreatment or abuse of a mental patient, or of another vulnerable adult who is a resident in a nursing facility;
bombing offenses; sabotage; terrorism crimes. (Okla. Stat. tit 57 § 571(2))
If you are convicted of any of the above crimes, you will not be eligible for an expungement in Tulsa.
Misdemeanors are Eligible for Expungement in Tulsa
If you were convicted of a misdemeanor for which you served no jail time and the fine was less than $501, you may be able to file a Petition for Expungement immediately.
If you have completed a deferred judgment or suspended sentence on a misdemeanor charge, you can file for expungement one year after completion.
You must wait five years after completing a sentence in a misdemeanor conviction that resulted in jail time or a fine in excess of $500. (Okla. Stat. tit.22 § 18)
Oklahoma State Protective Orders May Be Expunged
Sometimes, relationships end up in trouble. Protective orders are often necessary to calm things down in a troubled relationship.
But the long-term effects of a protective order or a restraining order on your record can be just as devastating as having a criminal conviction. It can be difficult to obtain employment and housing.
Therefore, the Oklahoma legislature has provided a mechanism for expungement of a protective order in certain circumstances. There are four situations in which you can expunge a protective order:
There has been an ex parte order for protection issued, but the ex parte order was terminated due to a dismissal of the petition on the protective order before a full hearing, or the petition was denied after a full hearing, or the person asking for the order failed to appear at the hearing, and at least 90 days have passed since the date set for the full hearing;
The person seeking the protective order (the plaintiff) filed an application for a victim protective order, but failed to appear at the full hearing and at least 90 days have passed since the date set for the full hearing, including all continuances and postponements;
The order has been vacated at either your request or the plaintiff's request and three years have passed since the order to vacate was entered; or
Either the plaintiff or you are deceased. (Okla. Stat. tit.22 § 60.18)
In order to obtain an expungement in Tulsa, you must file for expungement in the district court where the protective order was originally filed. There are specific notice requirements for the filing of any Petition for Expungement. All of these must be observed for the expungement to be granted.
Therefore, it is important that you hire an experienced Tulsa expungement attorney to answer your expungement questions and to handle your Petition for Expungement.
Free Consultation With an Experienced Tulsa Expungement Attorney
We care about your freedom and peace of mind. Call the Tulsa expungement lawyers at the Tulsa Criminal Defense Law Firm for a free, no-hassle, confidential consultation at (918) 256-3400.
Or, as always, you may enter a legal question in the form at the top right of this page.