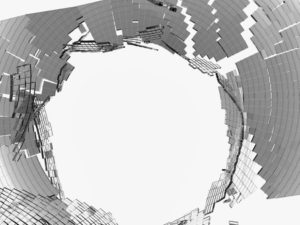 Malicious injury to property in Tulsa, Oklahoma is a crime.
Malicious injury to property is defined as maliciously injuring, defacing, or destroying any property belonging to someone else. (Okla. Stat. tit. 21 § 1760)
Depending on the property damaged, it can be a misdemeanor or a felony charge.
Defining Malicious Injury to Property in Tulsa
The malicious injury to property statutes in Oklahoma also specifically reference injury to specific types of property such as:
Injury to a motor vehicle
Causing damage to or defacing a motor vehicle, attempting to drive a vehicle for joyriding or any other purpose, or meddling with any of its parts without the consent of the owner is a misdemeanor crime. (Okla. Stat. tit. 21 § 1787, 1788)
Injuring a house of worship
Willfully defacing, breaking, or injuring a house of worship or any part thereof or other property kept within for use in connection with religious worship shall constitute a felony offense. (Okla. Stat. tit. 21 § 1765)
Maliciously removing or defacing landmarks
Defacing, altering, or removing landmarks is a misdemeanor. (Okla. Stat. tit. 21 § 1774)
Injuries to public highways or bridges
Maliciously digging up, removing, displacing, breaking, injuring, or destroying any public highway or bridge is a felony. (Okla. Stat. tit. 21 § 1753)
Penalty
The sentence for malicious injury to property not specifically mentioned in the Oklahoma statutes depends on the value of the damage that occurred during the commission of the offense.
If the damage or destruction is valued at less than $1,000, it is a misdemeanor punishable by up to one year in jail and/or a fine up to $500. (Okla. Stat. tit. 21 § 10)
If the damage or destruction is valued at more than $1,000 or the defendant has previously been convicted of this charge, it is a felony punishable by up to two years in prison and/or a fine up to $1,000. (Okla. Stat. tit. 21 § 9)
In addition, a defendant can be held civilly liable for three times the value of any costs for repairing and replacing the damaged property.
Free Consultation: Tulsa Criminal Defense Attorney
If you or someone you know is accused of malicious injury to property in Oklahoma, please contact a Tulsa criminal defense attorney to discuss your available legal options.
Consult with an experienced attorney at the Tulsa Criminal Defense Law Firm today, by calling 918-756-9600 or toll-free at 1-888-447-7262.
If you prefer, you can use the box in the upper right-hand corner of this page to send a question or brief message.