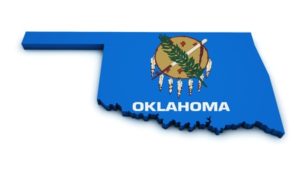 New laws regarding pardons and expungements have taken effect in Tulsa, Oklahoma. As a result, it is now easier than ever to obtain an expungement or pardon and put your past behind you.
However, the fast track to pardons and expungements in Tulsa do not include any violent crimes. Read on to learn what crimes are not eligible for an expungement or a pardon in Oklahoma.
Defining Pardons and Expungements in Tulsa
There are two types of expungement possible in Tulsa — expungement of your entire criminal record (Okla. Stat. tit.22 § 18) and expungement of your name from court records (Okla. Stat. tit.22 § 991c).
As part of the new amendments to the expungement laws, the Oklahoma legislature has shortened the waiting period of time to become eligible to five years (previously, the waiting period was 10 years). Under the new statute you may become eligible in only five years after the completion of a deferred judgment or delayed sentence on a non-violent felony charge, or five years after completing a sentence in a misdemeanor conviction that resulted in jail time or a fine in excess of $500.
You may qualify for the immediate expungement of a misdemeanor that involved no jail time and where your fine was less than $501, or one year after completing a deferred judgment or suspended sentence on a misdemeanor charge. In these cases, expungement is allowed if you have not been convicted of a felony, and there are no current felony or misdemeanor charges pending against you (Okla. Stat. tit.22 § 18).
Violent Crimes Do Not Qualify For Pardons and Expungements
Oklahoma law defines violent crime as any of the following felony offenses or any attempts, conspiracy, or solicitation to commit them (Okla. Stat. tit 57 § 571(2)):
assault and/or battery with a dangerous or deadly weapon;
aggravated assault and battery upon any officer of the law;
aggravated assault and battery upon any person defending another person from assault and battery;
assault with intent to commit a felony or while masked or disguised;
shooting, poisoning, or assaulting with intent to kill;
maiming;
murder or manslaughter in the first degree or second degree;
kidnapping or kidnapping for extortion;
extortion;
obtaining a signature by extortion;
burglary in the first degree or with explosives;
wiring any equipment, vehicle, or structure with explosives;
arson in the first degree;
burning or injuring a public building;
robbery in the first or second degree;
conjoint robbery;
armed robbery or robbery with a dangerous weapon or (imitation) firearm;
child abuse;
lewd or indecent act/proposition with a child;
child pornography or aggravated child pornography;
child prostitution;
human trafficking;
rape in the first or second degree or by instrumentation;
forcible sodomy;
use of a firearm or offensive weapon to commit or attempt to commit a felony;
pointing a firearm;
rioting or inciting to riot;
criminal syndicalism;
seizure of a bus;
discharging a firearm or hurling a missile at a bus;
using a vehicle to facilitate the discharge of a weapon;
mistreatment or abuse of a mental patient or another vulnerable adult who is a resident in a nursing facility;
bombing offenses;
sabotage; or
terrorism crimes.
If you are convicted of any of the above crimes, you will not be eligible for an expungement or a pardon. However, a qualified Tulsa criminal pardon attorney is the best resource for questions about your eligibility for pardons and expungements in Oklahoma.
Free Consultation: Tulsa Criminal Pardon Attorney
The skillful, aggressive, and compassionate Tulsa criminal lawyers at the Tulsa Criminal Defense Law Firm can provide a free, no-hassle, and confidential consultation about pardons and expungements in Oklahoma.
Simply call 918-256-3400 today for a free consultation with a Tulsa criminal pardon attorney.
If you prefer, you can use the box in the upper right-hand corner of this page to send a question or brief message.