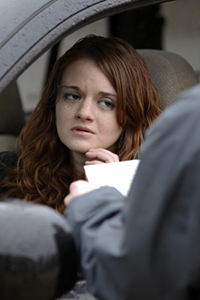 A DUI arrest can be a frightening experience for anyone. When your life is interrupted by a DUI arrest, get back on track with the assistance of a Tulsa DUI attorney who knows how to navigate through Oklahoma courts.
Arrest and booking is just the beginning of the DUI nightmare. Your drivers license is replaced by a temporary document that reminds you your driving privileges are in jeopardy. You could face steep fines and or jail time — not just days, but weeks, months or sometimes even years. You could lose your job. Your schedule is interrupted by mandatory court appearances that you don't dare miss.
When you've been charged with DUI or DWI in Oklahoma, it's time to reach out to a Tulsa DUI attorney who knows the system. Tulsa Criminal Defense Law Firm can provide the skillful assistance you need every step of the way.
Time is not on your side after an Oklahoma DUI arrest because you have a limited amount of time after the arrest to make an appearance before a judge. If you miss that window, you could be behind the eight-ball throughout the legal process.
During this fleeting window of opportunity, the skilled assistance of an experienced Tulsa DUI attorney could be make a significant difference in the outcome of your case. Call the DUI defense team at the Tulsa Criminal Defense Law Firm today at (918) 256-3400 for a free confidential DUI consultation .
Important 15-Day Window: Oklahoma DUI Arrest
Oklahoma courts have a strict 15-day time period established for a party who has been arrested for a DUI to try and petition to keep their driver's license. There are situations in which the court could allow you to keep driving with restrictions including an engine interlock type system to allow you to drive to and from work.
A Tulsa DUI Attorney on our team can share more details with you during your free consultation to explain that process. It's crucial that you reach out during that time frame to have your best chance at keeping your license during the rest of the legal process for the DUI.
Oklahoma DUI Penalties
In the state of Oklahoma, a first time Driving Under the Influence conviction can result in up to one year behind bars. If there's a child in the car at the time, it could mean up to four years in jail.
Now if this is your second arrest, the courts could leave you incarcerated for up to five years in state prison and leave you paying steep fines and court costs. Regardless, you need a Tulsa DUI attorney that understands the process and can help you protect your best legal interests.
Free Consultation: Tulsa DUI Attorney
If you've been arrested for a DUI in Oklahoma, it's time to reach out to a team that knows how the police and prosecutors in Tulsa operate. Just because you've been arrested doesn't mean you don't have rights. That's why you need a Tulsa DUI Attorney that can provide skillful assistance in your case. Whether you need a misdemeanor DUI defense lawyer or a felony DUI defense lawyer, the Tulsa DUI attorneys at Tulsa Criminal Defense Law Firm have the information you need.
Simply call our team at the Tulsa Criminal Defense Law Firm at (918) 256-3400 for a no-hasle confidential consultation. If you prefer the Tulsa DUI attorney to call you or reach you by email, click here to ask your questions via the free online consultation request form.